Definition Of GR2 Titanium
---
GR2 titanium is a silver-white metal with a density of 4.5g/cm3 (20℃) and a melting point of 1668℃. Gr2 Titanium and titanium alloy materials have the characteristics of good corrosion resistance, low density and high specific strength. They are widely used in aerospace, chemical equipment, seawater desalination, sports goods, medicine, machinery manufacturing, daily necessities and military fields.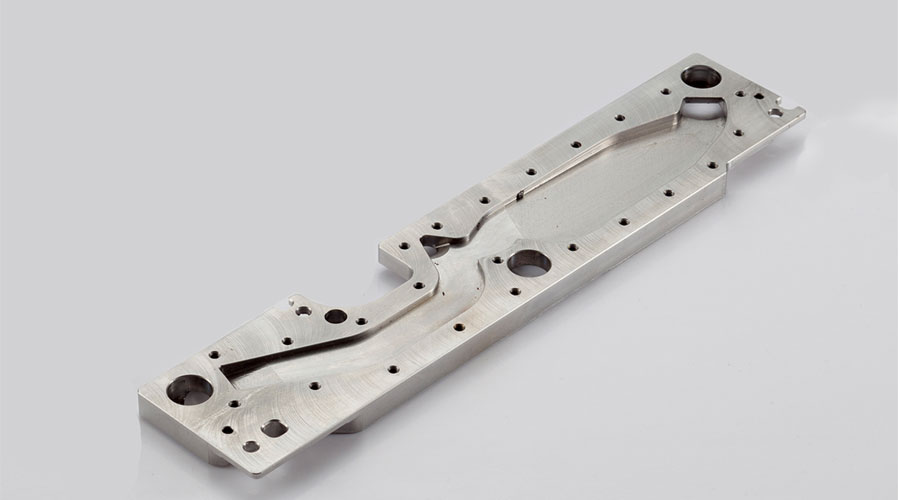 GR2 titanium alloy take-off and landing shrinkage bracket side plate
. -PTJ
CNC MACHINING
Shop
PTJ Shop specializes in Cnc processing of titanium rods for PCBs of various specifications, titanium alloy rods for ultrasonic industry, titanium rods for car polishing, titanium rods for polishing, specifically for PCB industry, hot runner mold, hot runner nozzle, electroplating equipment, chemical equipment , Standard parts processing, industrial nozzles, nozzles, etc.
GR2 Titanium Specification:

1. Φ3.0-Φ280mm×L1000-6000MM

2. Tolerance: H9, H7, H6.

3. State: R, M (annealing, ultrasonic wave inspection)

4. Surface: forged surface, polished surface, polished surface

5. Executive standards: ASTM B348, ASTM F67, ISO5832-2, ASTM F136, ISO5832-3, AMS4928, MIL4911, ASTMF1713-08, ASTMF1295, ISO5832-11 GB/T2965-2007, etc.

6. Use of titanium rod: mainly used in mechanical equipment, electroplating industry, various precision parts, chemical industry.
Titanium plate material: TA1 TA2 TA9 TA10 TC4 (Ultrasonic titanium alloy plate) GR1 GR2 GR5 GR7 GR9 GR12
Titanium plate HS code: 8108903290
Titanium plate type: thickness in 1.0-30mm
Specifications: length about 1000-6000mm, width about 1000-2000, and there are: thickness * 1m * 2m target board
Executive standard: GB/T3620-2007. GB/T3621-2007.ASTM B265 AMS4911
Titanium plate characteristics: low density and light texture
High temperature resistance, corrosion resistance
Titanium plate has high tensile strength and good mechanical properties
Uses: Widely used in electric power, chemical industry, electroplating, oil mining and other fields
Quality assurance: The company has strict inspection of the quality of titanium materials and mature processing technology (such as product chemical composition, mechanical properties, metallographic structure, tolerance, flaw detection) shipment can provide customers with a material certificate.
Link to this article: What Is GR2 Titanium
Reprint Statement: If there are no special instructions, all articles on this site are original. Please indicate the source for reprinting:https://www.cncmachiningptj.com/,thanks!
---
PTJ CNC shop produces parts with excellent mechanical properties, accuracy and repeatability from metal and plastic. 5 axis CNC milling available.Machining high-temperature alloy range inclouding inconel machining,monel machining,Geek Ascology machining,Carp 49 machining,Hastelloy machining,Nitronic-60 machining,Hymu 80 machining,Tool Steel machining,etc.,. Ideal for aerospace applications.CNC machining produces parts with excellent mechanical properties, accuracy and repeatability from metal and plastic. 3-axis & 5-axis CNC milling available.We will strategize with you to provide the most cost-effective services to help you reach your target,Welcome to Contact us (

[email protected]

) directly for your new project.
Link to this article:What Is GR2 Titanium
Reprint Statement: If there are no special instructions, all articles on this site are original. Please indicate the source for reprinting.:ODM Wiki,thanks!^^