What is the bridge? The bridge is the shortest way to the other shore.
What is the bridge on land? Bridges are the way to avoid congestion and reduce stress.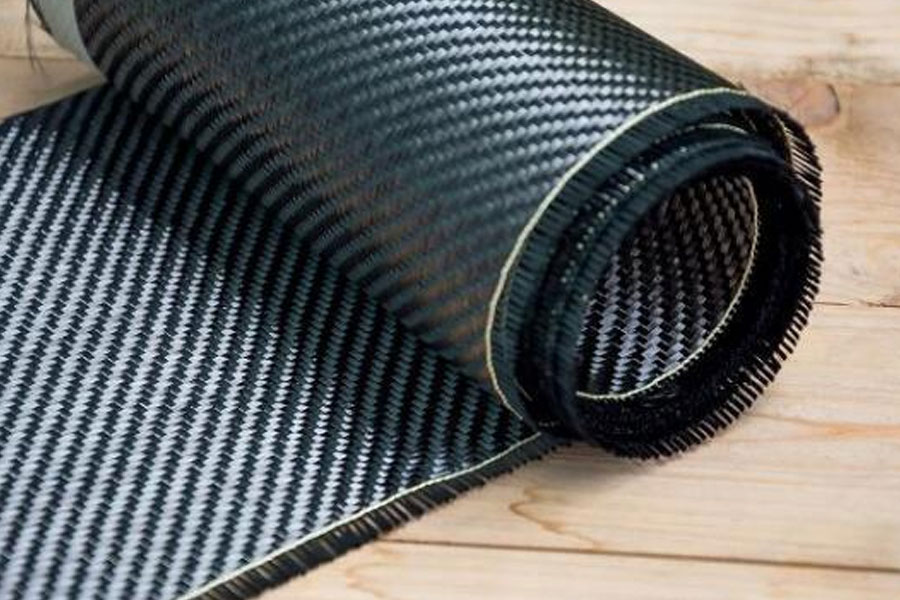 If the next destination of automobile manufacturers is always faster speed, lower fuel consumption and less exhaust emissions, then lightening is a shortcut. As long as the weight of the car body is reduced, it will inevitably increase the speed, reduce energy consumption and reduce energy consumption. emission. In this shortcut, carbon fiber is an inaccessible bridge.
BMW is the forerunner in the automotive industry to rush to the carbon fiber "bridge". From the i3 electric to the i8 hybrid model, after decades of persistence, BMW has achieved good control of its own weight through carbon fiber, such as the new 730Li leading The model weighs only 1830kg, which is even 90kg lighter than the Audi A8L 30FSI with an all-aluminum body, and it is not like the Mercedes-Benz E-Class that has gone further and further on the road of losing weight because of "aluminum for steel".
Carbon fiber, which is 7 times stronger than steel and 30% lighter than aluminum, is undoubtedly an ultimate good material for car building, but the high cost of "bridge building" and complex "bridge building" technology have also hindered many car companies. The steps forward. Some time ago, BMW's new generation of i3 had to face the difficult decision of whether to abandon carbon fiber and return to aluminum alloy because of the high cost. Fortunately, SGL Automotive Carbon Fiber Co., Ltd., jointly established by BMW Group and SGL Group in Washington State,USA, has become its strong backing and can continue to mass-produce carbon fiber automotive wheels.
Lamborghini has adopted carbon fiber composite materials for its super sports car Countach since 30 years ago. Since then, Lamborghini has a tradition of building cars with carbon fiber. But because of the long processing time and difficulty of carbon fiber, this has also led to Lamborghini's production capacity has been at a low level. A few days ago, Lamborghini and Japan's Mitsubishi Rayon reached a cooperation agreement to jointly develop carbon fiber technology in the future. It is hoped that through this cooperation, they can master more advanced automotive carbon fiber processing technology and have a positive impact on production capacity.
In fact, in the international market, automobile giants such as BMW, Ford, General Motors, and Volkswagen are all working closely with carbon fiber companies to develop carbon fiber and composite materials for automobiles or parts. Mitsubishi Rayon, Honda Motor and Toray, Ford Motor and Dow Chemical, General Motors and Teijin all have cooperation.
Looking back at the domestic market, a group of local auto companies are also accelerating the research and application of carbon fiber. China's first mass-produced model using carbon fiber parts is the BJ40 carbon fiber engine cover of Beijing Auto. At present, BAIC has initially tried to use carbon fiber to reduce weight on some Saab series cars. A large-scale mass-produced SUV is equipped with a carbon fiber cover, using T300, T700 and small tow carbon fiber.
According to Wang Xu, vice president of Beijing Automotive Research Institute, BAIC is establishing strategic partnerships with a number of new material companies to form a three-step carbon fiber component development strategy of "outer cover parts-structural parts".
Aoxin New Energy Automobile Co., Ltd. successfully developed the first carbon fiber new energy vehicle in 2015. According to Shi Jian, general manager of Aoxin New Energy Automobile Co., Ltd., the excellent performance of carbon fiber materials in the lightweight of electric vehicles has played an outstanding role.
In recent years, although China has made certain breakthroughs and developments in the development of high-performance carbon fiber and automobile lightweight development, there is still a gap in internationalization. The weight of passenger cars in China is 5%-10% heavier than European cars on average. It is 17% heavier than European cars, and the light weight demand of China's automobile industry is still urgent.
In response to this situation,Zhou Hangping, general manager of Dongguan PTJ Hardware Co., Ltd., analyzed: "Even for automobile giants such as BMW and Lamborghini, they want to build a lightweight bridge like carbon fiber only by their own strength. There are still technical difficulties, let alone ordinary car companies. However, if any car company wants to be eliminated in the lightweight competition, it will not be able to bypass the carbon fiber bridge. Therefore, we must pay attention to car companies and The key role of the cooperation between carbon fiber component manufacturers makes it clear that the project collaboration between the two parties is more in line with the actual situation."
It is reported that in the past few years, Dongguan PTJ Hardware Co., Ltd. has accumulated rich carbon fiber lightweight component manufacturing experience through serving aviation, high-speed rail, military and other industries. Flame retardant, toughening, electromagnetic shielding and other advanced technologies. With personalized solutions, it has formed strategic alliances with a number of automobile mainframe manufacturers to jointly promote the application of carbon fiber composite materials in the field of automotive lightweighting, and signed agreements with five of them. Strategic cooperation agreement, the scope of cooperation includes carbon fiber composite automotive structural parts, power battery boxes and other car body parts.
The content of the cooperation involves optimizing the structure and manufacturing efficiency of parts and components, and reasonably controlling manufacturing costs. Certain progress has been made in the development of automobile floor panels, anti-collision beams, energy-absorbing boxes, and pedals.
Automobile manufacturing has always been one of the pillar industries of our country's economy. Among them, new energy vehicles are a national strategic emerging industry. It is estimated that by 2020, China's new energy vehicles alone will reach 5 million. Since lightweight is the only way to reduce vehicle emissions and reduce consumption, it is also one of the most effective technical ways to increase the cruising range of new energy vehicles, and "carbon fiber" has been proven to be the fastest "bridge" on the lightweight road, then we It is time to unswervingly take market demand as the leading factor, and actively leverage the advantages of industrial cooperation through vertical cooperation between the industrial chains, and build more and better "bridges" as soon as possible, so that more car companies can become more internationalized. Reach the other side of success faster in the competition.
Link to this article: Carbon Fiber Is Breakthrough Problem For Automobile Lightweight
Reprint Statement: If there are no special instructions, all articles on this site are original. Please indicate the source for reprinting:https://www.cncmachiningptj.com/,thanks!
---
PTJ® provides a full range of Custom Precision cnc machining china services.ISO 9001:2015 &AS-9100 certified. 3, 4 and 5-axis rapid precision CNC machining services including milling, sheet metal to customer specifications,Capable of metal & plastic machined parts with +/-0.005 mm tolerance.Secondary services include CNC and conventional grinding, laser cutting,drilling,die casting,sheet metal and stamping.Providing prototypes, full production runs, technical support and full inspection.Serves the automotive, aerospace, mold&fixture,led lighting,medical,bicycle, and consumer electronics industries. On-time delivery.Tell us a little about your project's budget and expected delivery time. We will strategize with you to provide the most cost-effective services to help you reach your target,Welcome to Contact us (

[email protected]

) directly for your new project.