Production requirements continue to increase, and higher requirements are placed on mold manufacturing. China's mold manufacturing is accelerating technology research and development on the existing basis to meet market demand.
The advantages of China's cheap labor costs and the continued and rapid development of the overall economy have brought bright development prospects to the Chinese mold industry. It is expected that by 2018, China will become one of the world's largest mold manufacturing bases.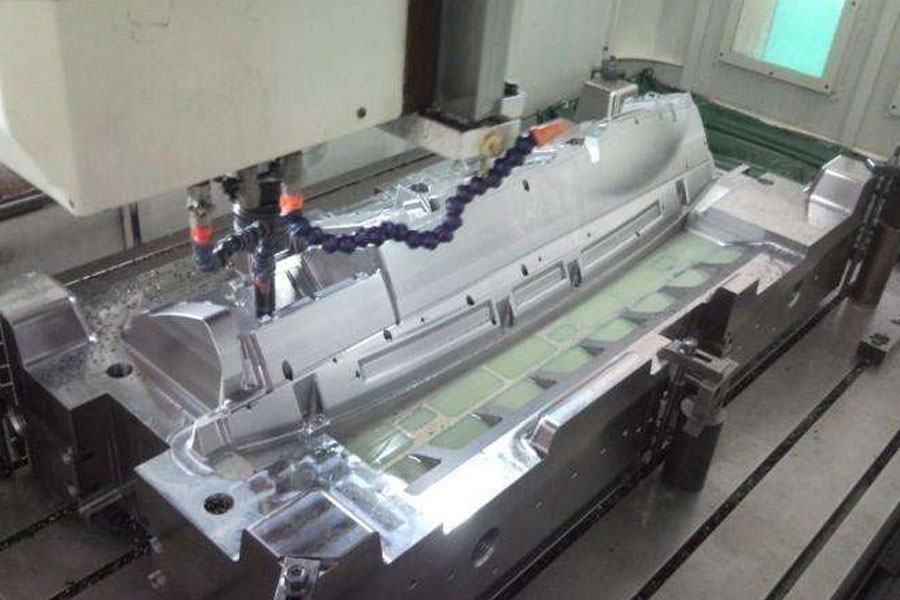 The continuous progress of the mold industry over the years has led to the emergence of a large number of leading companies in China, such as the "four masters" in automobile panel molds, and more than 100 companies in the mold industry have been awarded the title of "China's key backbone mold enterprises"; in terms of industrial layout , China's mold industry is expanding from the more developed Pearl River Delta and Yangtze River Delta regions to the inland and the north, and some new regions with more concentrated mold production have emerged. More importantly, China's mold industry is not only large in scale, but also increasingly rich in grades. The proportion of high-level molds represented by large, precise, complex, and long-life molds has reached more than 35%.
However, the overall level of the mold industry still lags behind the international advanced level, and the output of molds still cannot meet the needs of the mold market. The domestic molds meet the market satisfaction rate of less than 80%. Especially the high-end molds with high mold technology content, the satisfaction rate is not enough. 60%.
China's mold industry must vigorously develop advanced science and technology, broaden the scope of technology, and promptly transform advanced technology into mold productivity to adapt to China's growing mold demand market and promote the rapid development and growth of China's economy.
Link to this article:China's current high-end mold market satisfaction rate is less than 60%
Reprint Statement: If there are no special instructions, all articles on this site are original. Please indicate the source for reprinting:https://www.cncmachiningptj.com/,thanks!
---
Sheet metal, beryllium, carbon steel, magnesium, 3D printing, precision CNC machining services for heavy equipment, construction, agriculture and hydraulic industries. Suitable for plastics and rare alloys machining. It can turn parts up to 15.7 inches in diameter. Processes include swiss machining,broaching, turning, milling, boring and threading. It also provides metal polishing, painting, surface grinding and shaft straightening services. The production range is up to 50,000 pieces. Suitable for screw, coupling, bearing, pump, gearbox housing, drum dryer and rotary feed valve applications.PTJ will strategize with you to provide the most cost-effective services to help you reach your target,Welcome to Contact us (

[email protected]

) directly for your new project.